CUP & BOWL & DEMITASSE
Adding different minerals to glaze, flower crystallization are able to be presented in various colors. This collection is conceived to bring happiness to people by enjoying arranging with users' preference.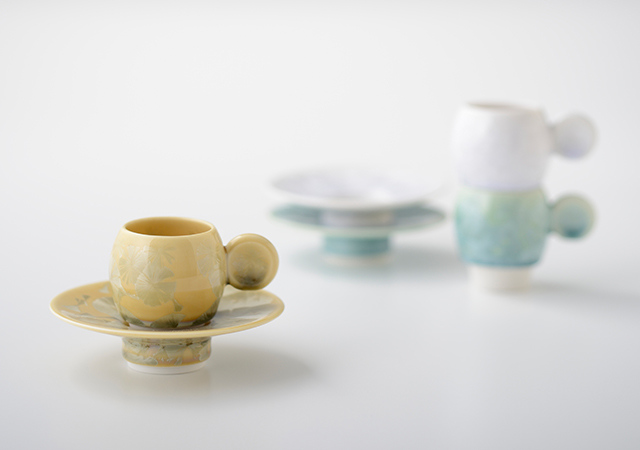 CUP & BOWL & DEMITASSE
With round shape, flower crystallization can present in a beautiful way even to view from above or to stack these items up. Moreover, the glamorous of crystallization would be elevated with the white color of porcelain.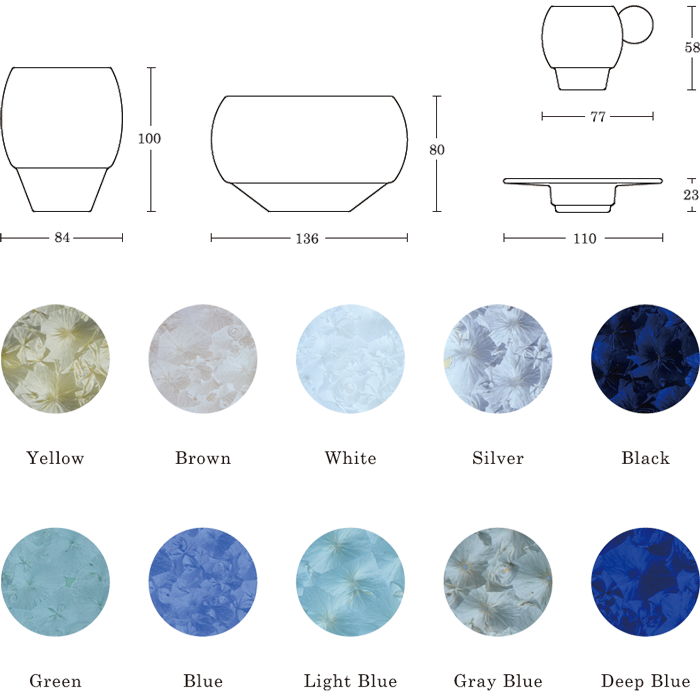 WALL DECORATION PANEL
These ceramic panels are designed to give happiness and relaxation to people's daily life by decorating them on the wall of home, stores, and offices.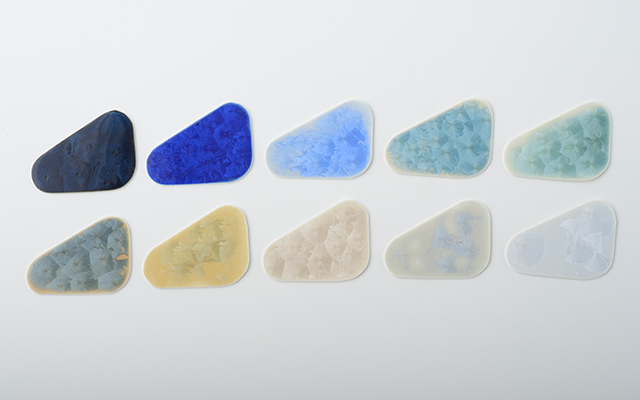 WALL DECORATION PANEL
Wall decoration is the design that creates artistic interior scenes based on users' preference. Elegant ceramic panels with flower crystallization are made in beautiful shapes and different sizes. In addition, the panels would be visually integrated into the wall by keeping the white spaces left around them.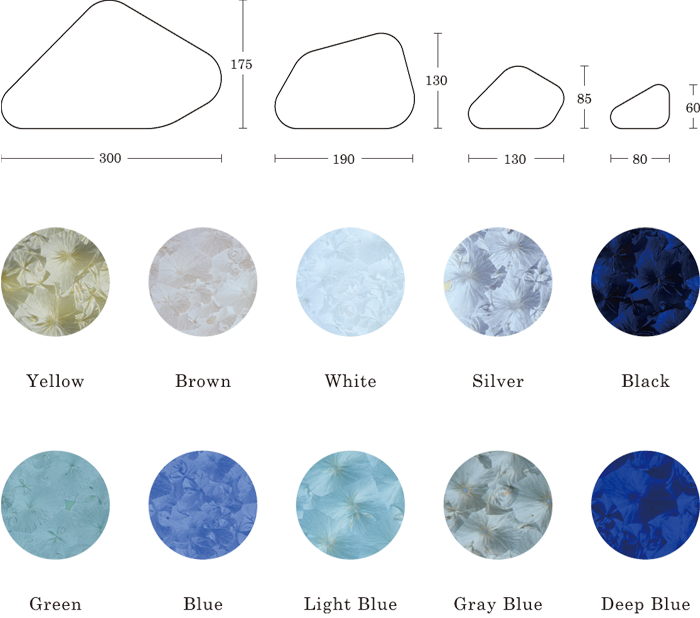 KAZUSHIGE MIYAKE
Born in Hyogo Prefecture in 1973.
After having graduated from the product design department at Tama Art University, he relocated to England and, after having gained further experience at a design office there, returned to Japan in 1999. Upon his return, he worked at design offices in Japan before establishing miyake design in 2005.
He is currently a lecturer at Tama Art University.