Decorative mirror with ceramic plates. By arranging triangle ceramic plates in an artistic way, this is an interior item with both usability and decorativeness.

This product gives decorativeness to mirror, hoping to bring enjoyment and relaxation to users. Placing in hotels, restaurants, and stores would definitely upgrade the quality of the entire space, as well as for home decoration.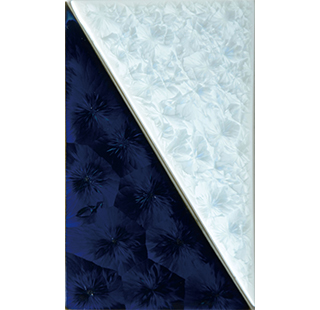 Formed in about 2mm thick triangle shape, ceramic plates with flower crystallization are arranged like a parquet piece by piece. The combination of ceramic plates with a mirror, a wooden flame and brass will definitely shine as the highlights in various interior decoration scenes.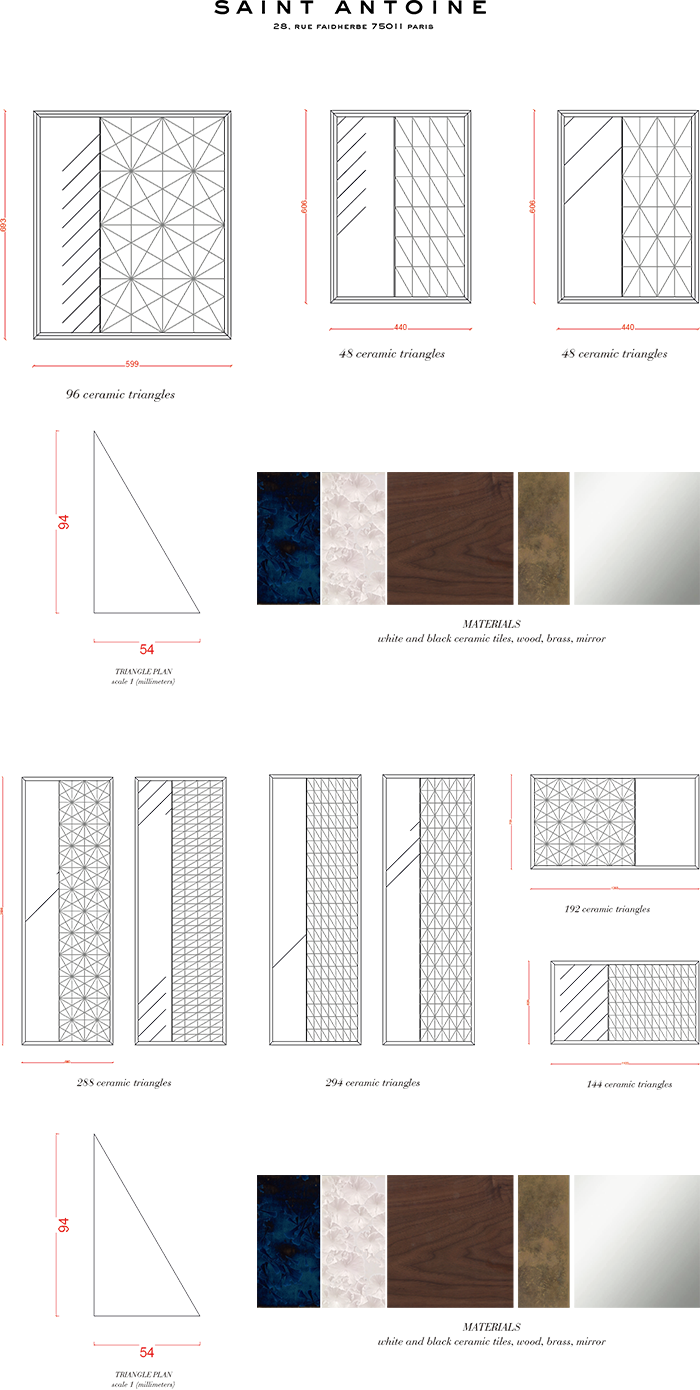 Guillaume Garnier
Graduated from Essec Business School.
Three years working experience in marketing, Guillaume Garnier decided to head into interior and product design.
Joined Camondo - Les Arts Décoratifs where he met Florent Linker.
Funded Saint Antoine to offer a furniture design consultancy dedicated to architects and decorators.